Medicaid customers in New York are eligible to receive home care through the Consumer Directed Personal Assistance Program (CDPAP). When you sign up through Preferred Home Care, family caregivers will receive competitive pay rates to care for their loved ones. The exact CDPAP pay rates will differ depending on the medicaid coverage the care recipient has.
Family Caregivers will receive benefits that include weekly pay, direct deposit, paid vacation time, overtime, and sick days. To be able to enjoy these benefits, you must be 21 years or older and be legally allowed to work in the United States. Caregivers must also be physically capable of providing care for another, so a full physical examination and lab work will be necessary to receive approval.
Many people have been offering assistance to aiding their loved ones for years without receiving compensation. The CDPAP in NYC is a great way to turn the home care you provide into a paycheck. Contact us today to begin your enrollment into the CDPAP program and find out what your CDPAP pay rate will be.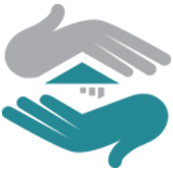 Get Paid To Take Care Of Your Loved One