About the Consumer Directed Personal Assistance Program
Under traditional home care services, patients receive assistance from strangers who may not prove to be reliable. This can leave the patient without the care they need. It also causes the family to worry about their loved ones. Preferred Home Care offers CDPAP home care services to provide patients with the assistance they need, while ensuring that family, or friends are involved with their care.
Under your Medicaid coverage, patients have the right to choose and hire a caregiver that you already know and trust. The Consumer Directed Personal Assistance Program allows qualified Medicaid patients to take control of their home health care needs by deciding who will serve as their caregiver.
This program allows patients to choose a family member or friend to provide them with at-home assistance. The caregiver, in turn, will be paid for the care that they provide. To be an eligible caregiver, they must be 21 years or older, be legally allowed to work in the United States, and have undergone a full physical examination and lab results. No special training or schooling is required either.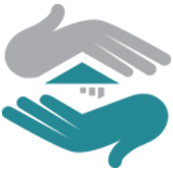 The program works through Medicaid.
Care from a loved one can be more comforting than a stranger.
Caregivers receive competitive compensation rates.
Being a caregiver requires no special training, license, or certificate.
Get Paid To Take Care Of Your Loved One